在欧洲液压产品市场的众多知名企业当中,CAST有限公司是一家持续成长的公司,它关注技术创新,随时适应最新市场趋势,并且与顾客和供应商紧密合作。公司的行政财务办公以及分销中心均设在沃尔皮亚诺(Volpiano),生产厂房则位于卡萨格拉索(Casalgrasso)(库内奥省)。
到目前为止,CAST公司的办公面积超过1万8千平方米,土地总面积3万5千平方米,员工约有150人,营业额保持稳定增长。

技术知识与研发
CAST有限公司由于坚持研发高技术工艺,已经在改进标准产品方面取得重大成功。我们的产品源自严格的国际生产标准,CAST接头在各种应用上均属成功产品,特别是由于我们仅使用绝对可靠的材料。在意大利和有使用我们产品的其它国家,我们都顺利成为各大世界知名O.E.M.厂商的供应商。我们铭记公司的格言--"持续改进",不断前进迎接未来的挑战。
顾客关怀与品质服务
信誉良好的CAST公司提供售前售后服务,全面满足其合作伙伴的需要。我们提供销售与技术支持资料,让合作伙伴更好地理解我们的产品特点,我们还在公司的办公地点提供培训课程。CAST有限公司商业办公室拥有详细的技术样本和训练有素的员工,在稳定的品质管理系统下对所有咨询提供直接清晰的回复和建议。
通用的技术样本中有CAST公司全部可选的技术产品说明、预防信息以及维持所有外部关系所必需的升级资讯。如有需要,CAST有限公司可派遣技术人员前往世界任何地方。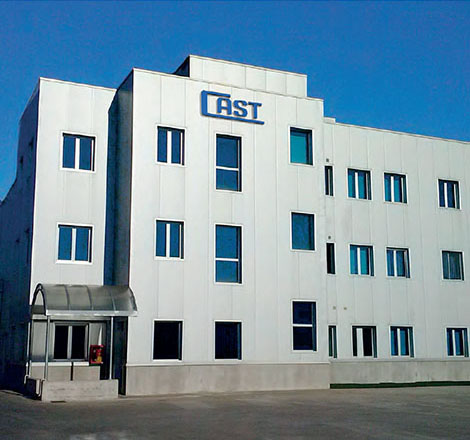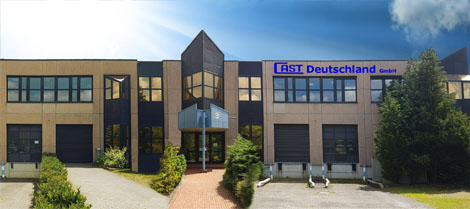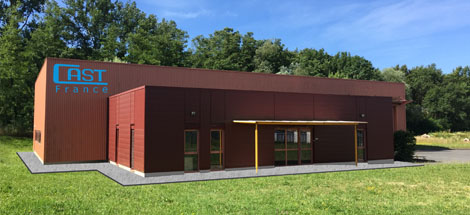 CAST S.p.A. is a company in continuous growth, among the most prestigious ones of the European hydraulic markets, watchful to technical innovations and ready to readjust to the newest market trends, working in close cooperation with its customers and suppliers.
The Administrative and Accounting offices as well as the Distribution Center is in Volpiano. The productive plants are concentrated Casalgrasso (Cuneo). Up to date CAST owns covered surfaces larger than 18.000 m2, with an overall land of 35.000 m2 and is, employing about one hundred and fifty people with a constantly increasing turnover.
Know how and research
The high technical Know How, due to a constant application in Research and Development, has leaded CAST S.p.A. to great improvements to the standard products. Our production derives from strict international norms and a rigorous production make CAST fittings a winner product in all applications, especially where absolutely reliable material is requested. Both in Italy and abroad, wherever our product has been used, we have experienced a success that has let us enter the Vendor Lists of worldwide known O.E.M.s. The company motto "For a constant improvement" is pushing us to go further on and to be prepared for future challenges with new initiatives.
Customer care and quality service
The well established CAST reality offers a sale service, before and after the purchase, to fulfill its partners in the most comprehensive way. The constant sale and technical support is given by literature so to create a better understanding of the specific characteristics of our products, as well as training courses in our premises. CAST S.p.A. Commercial Office through detailed technical catalogues, flanked by the advise of our well prepared employees, allows straight and clear replies to all the queries under the constant supervision of the Quality Management System.
The general technical catalogue explains all the technical choices operated by CAST giving, therefore, a preventive information as well as all the continuous upgrades both imperative for excellent external relations. In case of need CAST S.p.A. will send technical employees everywhere in the world.